INVERTEC
Regular price
Sale price
$53.00 USD
Unit price
per
Sale
Sold out
90 days replacement warranty!
Return Policy
30 days to return
Condition: Unopened, No signs of use
Read return policy >>
 START DEVICE KIT FOR ELECTROLUX REFRIGERATORS - 5304491944-ER
ITEM DESCRIPTION: Start Device Kit 

The start kit helps compressor to start 

Unplug the Refrigerator before installing this part
A brand-new replacement item in its original packaging 
PRODUCT TYPE:  
Compressor mounted starting device 
COMPATIBLE BRANDS :
Electrolux

Frigidaire

White Westinghouse

Kelvinator

Gibson

Sears

Tappan

Kenmore
THE KIT INCLUDES: 
Start Relay
Capacitor
Overload Protector
Connectors
Won't Start
Not cooling
Buzzing sound

Clicking noise 
REPLACES PART NUMBERS:
5304491944
218721103
3017817
3ARR3B1F1
AH8689664
AP5691827
EA8689664
EAP8689664
PS8689664
PD00005285
CAPACITOR PART NUMBERS:
1381223
1V-WZBA-V8D9
216236200
216236300
216985003
218719201
218909901
218909913
3015552
3017761
3091424
5303289028
5303310070
7218909913
7A-DOSP-TQVP
9K-VRK7-CRF6
AH2333670
AP4315853
B00E0CWHUU
B00Y1X23NE
B018HC4JHM
B018HC6YQG
B01DTNWDOA
BM-SZ3X-SK38
DQ-KZ0V-PCFV
EA2333670
EAP2333670
F300399
PS2333670
PERFECT FITS TO MODELS:
CEB1M3WSTA
F44C18SHD0
F44C18SHD1
F44C18SHW0
F44C18SHW1
F44N18CED6
F44N18CED7
F44N18CEW6
F44N18CEW7
F44N18CEW8
F44N18DTD0
F44N18DTW0
F44N18MGD0
F44N18MGD1
F44N18MGW0
F44N18MGW1
F44R18SKD0
F44R18SKD1
F44R18SKW0
F44R18SKW1
FRT13CRHD0
FRT13CRHD1
FRT13CRHW0
FRT13CRHW1
FRT13CRHY1
FRT13CRHZ0
FRT13CRHZ1
FRT13GRHD0
FRT13GRHD1
FRT13GRHW0
FRT13GRHW1
FRT16CNHD0
FRT16CNHD1
FRT16CNHD2
FRT16CNHD3
FRT16CNHD5
FRT16CNHW0
FRT16CNHW1
FRT16CNHW2
FRT16CNHW3
FRT16CNHW5
FRT16CNHZ0
FRT16CNHZ1
FRT16CNHZ2
FRT16CNHZ3
FRT16CNHZ5
FRT16CRHD0
FRT16CRHD1
FRT16CRHD2
FRT16CRHD3
FRT16CRHD5
FRT16CRHW0
FRT16CRHW1
FRT16CRHW2
FRT16CRHW3
FRT16CRHW5
FRT16CRHY0
FRT16CRHY1
FRT16CRHY2
FRT16CRHY3
FRT16CRHY5
FRT16CRHZ0
FRT16CRHZ1
FRT16CRHZ2
FRT16CRHZ3
FRT16CRHZ5
FRT16DNHD0
FRT16DNHW0
FRT16ICRHD0
FRT16ICRHD1
FRT16ICRHD2
FRT16ICRHD3
FRT16ICRHW0
FRT16ICRHW1
FRT16ICRHW2
FRT16ICRHW3
FRT16ICRHY1
FRT16ICRHY2
FRT16ICRHY3
FRT16ICRHZ0
FRT16ICRHZ1
FRT16ICRHZ2
FRT16ICRHZ3
FRT16NRGD4
FRT16NRGD5
FRT16NRGD6
FRT16NRGD7
FRT16NRGD9
FRT16NRGW4
FRT16NRGW5
FRT16NRGW6
FRT16NRGW7
FRT16NRGW9
FRT16NRGY6
FRT16NRGY9
FRT16NRGZ6
FRT16NRGZ9
FRT18BNHD0
FRT18BNHW0
FRT18C2JW1
FRT18C2JZ1
FRT18DRHD0
FRT18DRHD1
FRT18DRHW0
FRT18DRHW1
FRT18DRHY0
FRT18DRHY1
FRT18DRHZ0
FRT18DRHZ1
FRT18G4AQ6
FRT18G4AW6
FRT18IDRHD0
FRT18IDRHD1
FRT18IDRHW0
FRT18IDRHW1
FRT18IDRHY0
FRT18IDRHY1
FRT18IDRHZ0
FRT18IDRHZ1
FRT18INLHD0
FRT18INLHD1
FRT18INLHW0
FRT18INLHW1
FRT18INRJD0
FRT18INRJW0
FRT18INRJY0
FRT18INRJZ0
FRT18IPRHD0
FRT18IPRHW0
FRT18IQGHD0
FRT18IQGHW0
FRT18IQGJD0
FRT18IQGJD1
FRT18IQGJW0
FRT18IQGJW1
FRT18ISGHD0
FRT18ISGHD1
FRT18ISGHW0
FRT18ISGHW1
FRT18JRGD0
FRT18JRGD1
FRT18JRGW0
FRT18JRGW1
FRT18KRGD0
FRT18KRGD1
FRT18KRGW0
FRT18KRGW1
FRT18LBHW0
FRT18LBHW1
FRT18LRHD0
FRT18LRHW0
FRT18NNCD5
FRT18NNCW5
FRT18NNGD0
FRT18NNGD1
FRT18NNGW0
FRT18NNGW1
FRT18NNHD0
FRT18NNHW0
FRT18NRGD0
FRT18NRGD1
FRT18NRGW0
FRT18NRGW1
FRT18NRHD0
FRT18NRHW0
FRT18NRJD0
FRT18NRJD1
FRT18NRJW0
FRT18NRJW1
FRT18PCGW0
FRT18PCGW1
FRT18PNFD2
FRT18PNFW2
FRT18PRGD0
FRT18PRGD1
FRT18PRGW0
FRT18PRGW1
FRT18PRHD0
FRT18PRHD1
FRT18PRHW0
FRT18PRHW1
FRT18QBGW0
FRT18QBGW1
FRT18QGFD2
FRT18QGFW2
FRT18QGHD0
FRT18QGHW0
FRT18QGJD0
FRT18QGJD1
FRT18QGJW0
FRT18QGJW1
FRT18QRCD5
FRT18QRCW5
FRT18QRCW6
FRT18QRHW0
FRT18QRHW1
FRT18QRHW2
FRT18QRHW3
FRT18RRJD0
FRT18RRJD1
FRT18RRJW0
FRT18RRJW1
FRT18SGHD0
FRT18SGHD1
FRT18SGHW0
FRT18SGHW1
FRT18SJGD1
FRT18SJGD2
FRT18SJGW1
FRT18SJGW2
FRT18TGFD0
FRT18TGFD1
FRT18TGFW0
FRT18TGFW1
FRT18TJHW0
FRT18TJHW1
FRT18TNCD6
FRT18TNCW6
FRT18TNGD0
FRT18TNGD1
FRT18TNGW0
FRT18TNGW1
FRT18TPHW0
FRT18TPHW1
FRT18TRCD6
FRT18TRCD7
FRT18TRCW6
FRT18TRCW7
GRT13CRHD0
GRT13CRHD1
GRT13CRHW0
GRT13CRHW1
GRT13CRHZ0
GRT13CRHZ1
GRT16CNHD0
GRT16CNHD1
GRT16CNHD2
GRT16CNHW0
GRT16CNHW1
GRT16CNHW2
GRT16CRHD1
GRT16CRHD2
GRT16CRHD3
GRT16CRHW1
GRT16CRHW2
GRT16CRHW3
GRT18DNED3
GRT18DNED4
GRT18DNEW3
GRT18DNEW4
GRT18DRHD0
GRT18DRHD1
GRT18DRHW0
GRT18DRHW1
GRT18IDRHD0
GRT18IDRHW0
GRT18ISJHD0
GRT18ISJHD1
GRT18ISJHD2
GRT18ISJHW0
GRT18ISJHW1
GRT18ISJHW2
GRT18QNCD5
GRT18QNCD6
GRT18QNCW5
GRT18QNCW6
GRT18QNHD1
GRT18QNHD2
GRT18QNHW1
GRT18QNHW2
GRT18SJFD2
GRT18SJFD3
GRT18SJFW2
GRT18SJFW3
GRT18SJHD0
GRT18SJHD1
GRT18SJHD2
GRT18SJHW0
GRT18SJHW1
GRT18SJHW2
MRT13BSCW4
MRT13BSCW5
MRT13BSCW6
MRT13CRED4
MRT13CRED5
MRT13CREW4
MRT13CREW5
MRT13CREY5
MRT13CREZ4
MRT13CREZ5
MRT15CNED7
MRT15CNED9
MRT15CNEDB
MRT15CNEW7
MRT15CNEW9
MRT15CNEWB
MRT15CNEY7
MRT15CNEY9
MRT15CNEYB
MRT15CNEZ7
MRT15CNEZ9
MRT15CNEZB
MRT15CPEW8
MRT15CSED7
MRT15CSED9
MRT15CSEDB
MRT15CSEDC
MRT15CSEDD
MRT15CSEDN
MRT15CSEW7
MRT15CSEW9
MRT15CSEWB
MRT15CSEWC
MRT15CSEWD
MRT15CSEWN
MRT15CSEWP
MRT15CSEZ7
MRT15CSEZ9
MRT15CSEZB
MRT15CSEZC
MRT15CSEZD
MRT15CSEZN
MRT15FNGD5
MRT15FNGW5
MRT15FNGY5
MRT15FNGZ5
MRT16CGED6
MRT16CGED8
MRT16CGED9
MRT16CGEW6
MRT16CGEW8
MRT16CGEW9
MRT16CGEZ8
MRT16CGEZ9
MRT16DRGD2
MRT16DRGD4
MRT16DRGD5
MRT16DRGD7
MRT16DRGW2
MRT16DRGW4
MRT16DRGW5
MRT16DRGW7
MRT16FRGW2
MRT18BSCW4
MRT18BSCW5
MRT18BSCW6
MRT18BSCW7
MRT18CSED3
MRT18CSEW3
MRT18CSEY3
MRT18CSEZ3
MRT18CSGD0
MRT18CSGD1
MRT18CSGW0
MRT18CSGW1
MRT18CSGZ0
MRT18CSGZ1
MRT18CSHD0
MRT18CSHD1
MRT18CSHW0
MRT18CSHW1
MRT18DNED5
MRT18DNEW5
MRT18DNEY5
MRT18DNEZ5
MRT18DNGD0
MRT18DNGD1
MRT18DNGW0
MRT18DNGW1
MRT18DNGW2
MRT18DNGY0
MRT18DNGY1
MRT18DNGZ0
MRT18DNGZ1
MRT18FNGD0
MRT18FNGD1
MRT18FNGW0
MRT18FNGW1
MRT18FNGY1
MRT18FNGZ0
MRT18FNGZ1
MRT18GRGD0
MRT18GRGD1
MRT18GRGW0
MRT18GRGW1
MRT18GRGW2
MRT18GSHW0
MRT18N3JW0
MRT18N3JW1
MRT18NRED3
MRT18NRED4
MRT18NREW3
MRT18NREW4
MRT18NRJD0
MRT18NRJD1
MRT18NRJW0
MRT18NRJW1
MRT18PNED3
MRT18PNEW3
MRT18PNGW0
MRT18PNGW1
MRT18PNHW0
MRT18SJFD2
MRT18SJFD3
MRT18SJFW2
MRT18SJFW3
MRT18SJHD0
MRT18SJHD1
MRT18SJHW0
MRT18SJHW1
MRT18TRFD2
MRT18TRFD3
MRT18TRFD4
MRT18TRFW2
MRT18TRFW3
MRT18TRFW4
TRT16NRHD0
TRT16NRHD1
TRT16NRHD2
TRT16NRHW0
TRT16NRHW1
TRT16NRHW2
TRT18GRED4
TRT18GRED5
TRT18GRED7
TRT18GREW4
TRT18GREW5
TRT18GREW7
TRT18NRHD0
TRT18NRHD1
TRT18NRHW0
TRT18NRHW1
WRT13CRJW0
WRT13GRHD0
WRT13GRHD1
WRT13GRHW0
WRT13GRHW1
WRT15CSHD0
WRT15CSHD1
WRT15CSHD2
WRT15CSHW0
WRT15CSHW1
WRT15CSHW2
WRT16NRHD0
WRT16NRHD1
WRT16NRHD4
WRT16NRHW0
WRT16NRHW1
WRT16NRHW4
WRT18CSHD1
WRT18CSHW1
WRT18NRHD0
WRT18NRHD1
WRT18NRHD2
WRT18NRHW0
WRT18NRHW1
WRT18NRHW2
Share
View full details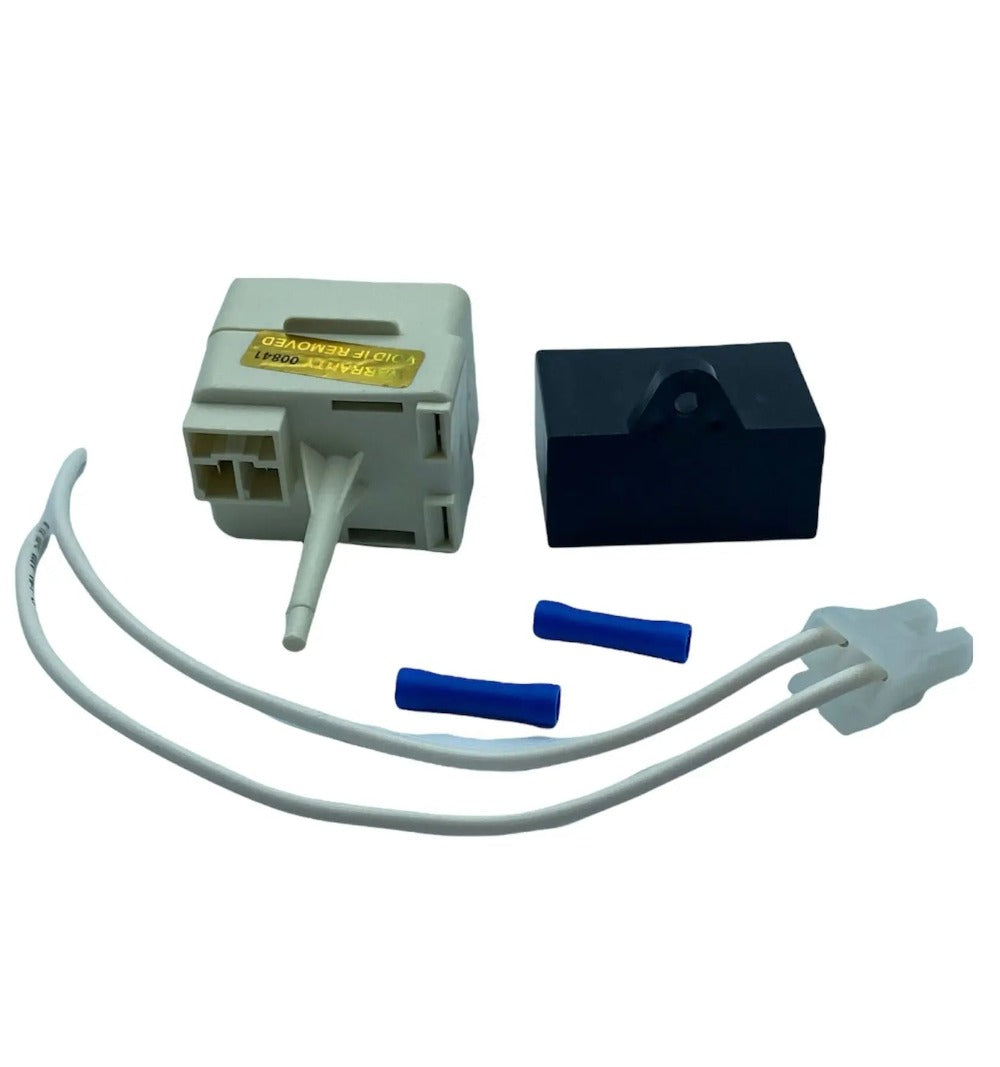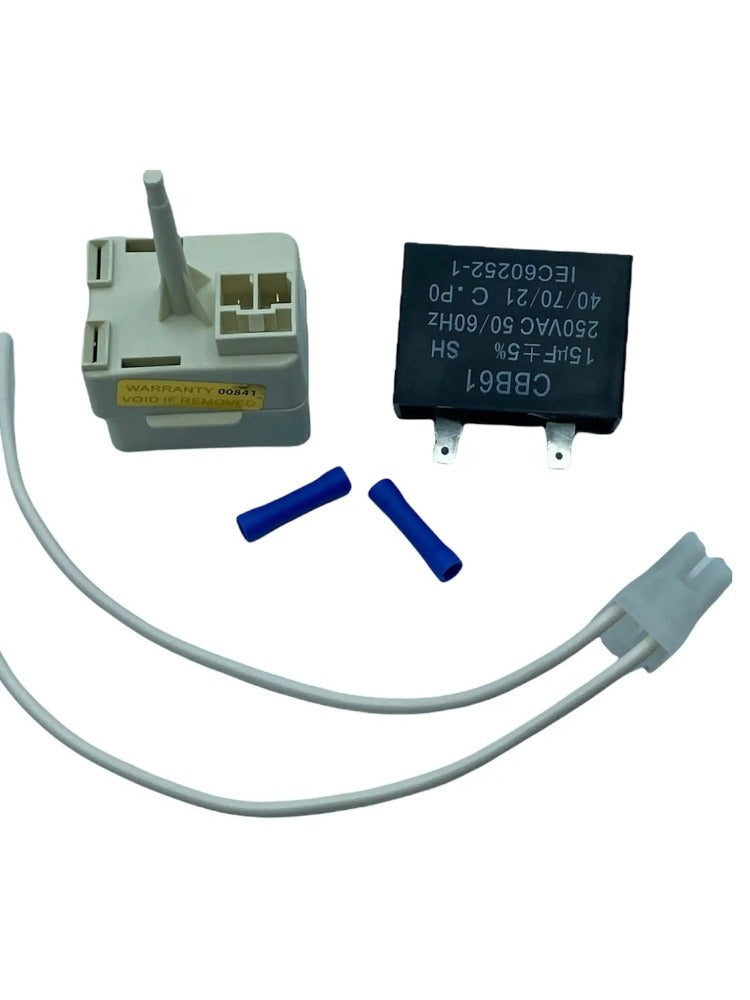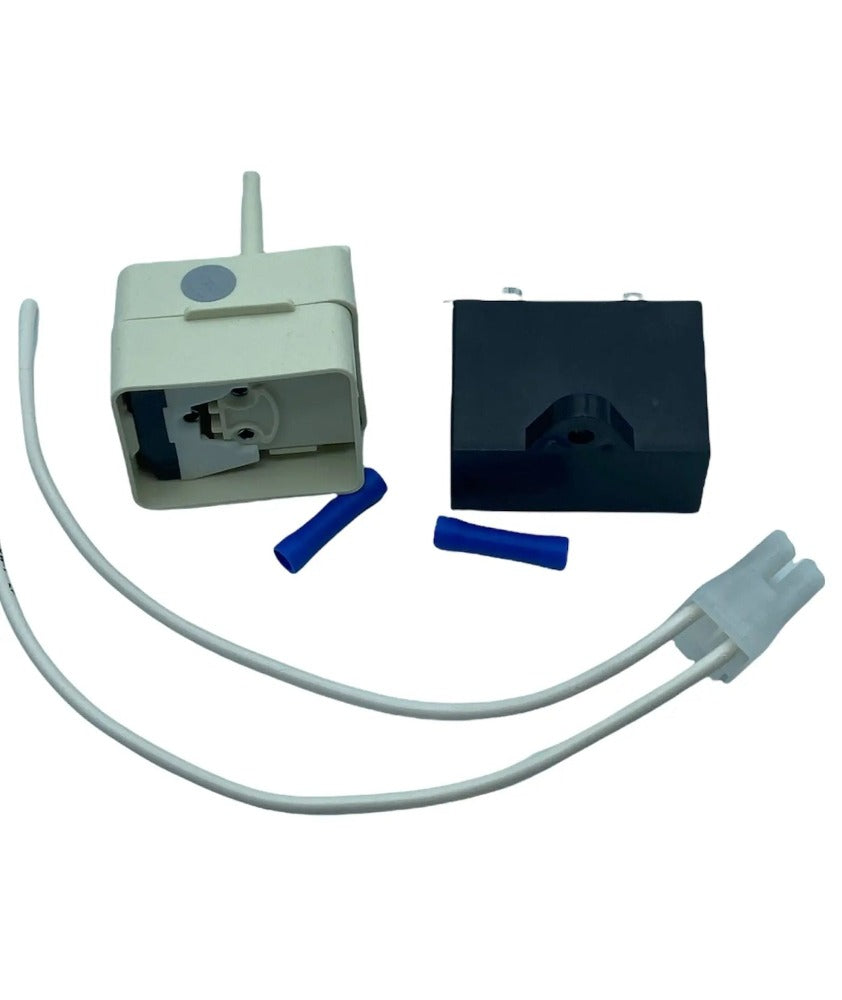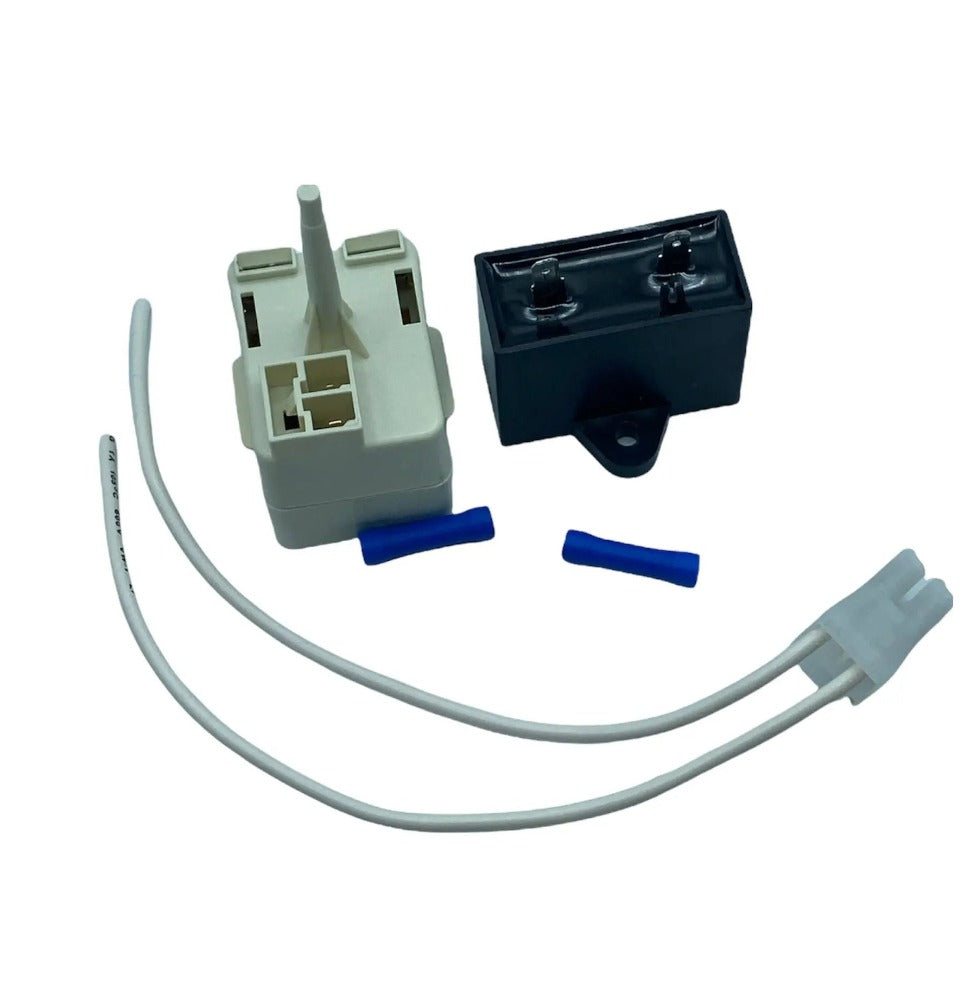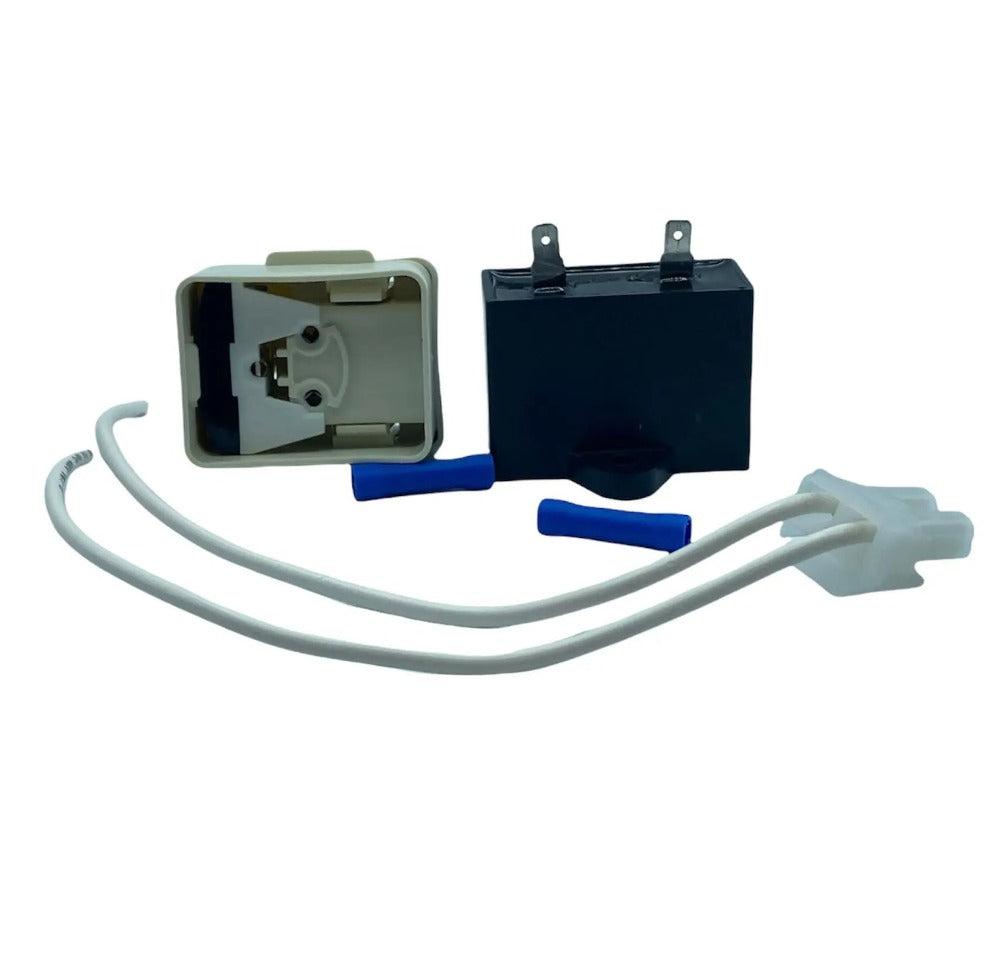 Quality replacement parts
My old fridge got second life. Parts fit perfectly. Easy to install. Thank you!
amazing Product i really like