INVERTEC
Regular price
Sale price
$64.00 USD
Unit price
per
Sale
Sold out
90 days replacement warranty!
Return Policy
30 days to return
Condition: Unopened, No signs of use
Read return policy >>
TEMPERATURE SENSOR FOR G.E OVEN - WB21X22134-ER
ITEM DESCRIPTION : Oven Temperature Sensor 

Unplug the appliance before installing this part

A brand-new replacement item in its original packaging 
COMPATIBLE BRANDS : 
General Electric

Westinghouse

Monogram

Café

Moffat

Profile

Sears

McClary

Hotpoint

Kenmore
TYPICALLY RESOLVES : 
Incorrect temperature
Doesn't start
Error codes
No heat
ASSOCIATED PART NUMBERS :
WB21X22134
WB21T10007
WB21T10017
WB24T10007
4338484
AP5953771
PS10059162
EAP10059162
PD00025160
PERFECT FITS TO MODELS :
PS920SF2SS
JB650DF2BB
JB650DF2CC
JB650DF2WW
JB650DF4BB
JB650DF4CC
JB650DF4WW
JB650DF5BB
JB650DF5CC
JB650DF5WW
JB650EF2ES
JB650EF4ES
JB650EF5ES
JB650SF2SS
JB650SF4SS
JB650SF5SS
JB750DF2BB
JB750DF2CC
JB750DF2WW
JB750DF3BB
JB750DF3CC
JB750DF3WW
JB750DF4BB
JB750DF4CC
JB750DF4WW
JB750DJ1BB
JB750DJ1CC
JB750DJ1WW
JB750EF2ES
JB750EF3ES
JB750EF4ES
JB750EJ1ES
JB750SF2SS
JB750SF3SS
JB750SF4SS
JB750SJ1SS
JB850EF2ES
JB850EF4ES
JB850SF4SS
JB860DJ1BB
JB860DJ1WW
JB860DJ2BB
JB860DJ2WW
JB860EJ1ES
JB860EJ2ES
JB860SJ1SS
JB860SJ2SS
JB870DF2BB
JB870DF3BB
JB870DF4BB
JB870SF2SS
JB870SF4SS
JB870TF2WW
JB870TF3WW
JB870TF4WW
JCB850SF4SS
JCB865SJ1SS
JCB865SJ2SS
91193712021
JB850DF2WW
JB850DF4BB
JB850DF4WW
PHS920SF2SS
PS920SF3SS
PS950SF3SS
JB630DF2WW
JB630DF4WW
JB630DF5WW
JB740SF2SS
JB750DJ2BB
JB750DJ2CC
JB750DJ2WW
JB750EJ2ES
JB750SJ2SS
JBS60DK1WW
JB645DK1BB
JBP26BH2BB
JBS55DM1BB
JBS55DM1CC
JBS55DM1WW
JBS55DM2BB
JBS55DM2CC
JBS55DM3BB
JBS55DM3WW
JBS55DM4BB
JBS55DM5BB
JBS55DM5WW
JBS55DM6BB
JBS55DM6WW
JBP64WB4WW
JBP64WB5WW
PGS975SEM1SS
PB911SJ1SS
JB250DF2BB
JB250DF2CC
JB250DF3BB
JB250DF4BB
JB250DF4CC
JB250DF5BB
JB250DF5CC
JB250GF2SA
JB250GF3SA
JB250GF4SA
JB250GF5SA
JB250RF3SS
JB250RF4SS
JB250RF5SS
JB250RK1SS
JB350DF2CC
JB350DF3BB
JB350DF3CC
JB350DF3WW
JB350DF4BB
JB350DF4CC
JB350DF4WW
JB350RF2SS
JB350RF4SS
JB620DF2BB
JB620DF2WW
JB620DF4BB
JB620DF4WW
JB620GF2SA
JB620GF4SA
JB620RF2SS
JB620RF4SS
JB625DK1BB
JB625DK1WW
JB625GK1SA
JB625RK1SS
JB630DF2BB
JB630DF4BB
JB630DF5BB
JB630RF2SS
JB630RF4SS
JB630RF5SS
JB640DF2BB
JB640DF2CC
JB640DF2WW
JB640DF5BB
JB640DF5CC
JB640DF5WW
JB640DF6BB
JB640DF6CC
JB640DF6WW
JB640SF2SS
JB640SF3SS
JB640SF5SS
JB640SF6SS
JB645DK1WW
JB645EK1ES
JB645RK1SS
JB655DK1BB
JB655DK1CC
JB655DK1WW
JB655EK1ES
JB655SK1SS
JB690DF2BB
JB690DF2WW
JB690DF4BB
JB690DF4WW
JB690EF2ES
JB690EF4ES
JB690SF2SS
JB690SF4SS
JB700DJ1BB
JB700DJ1WW
JB700DJ2BB
JB700DJ2WW
JB700EJ1ES
JB700EJ2ES
JB700SJ1SS
JB700SJ2SS
JB740DF2BB
JB740DF2WW
JB745DF2BB
JB745DF2WW
JB745DF3BB
JB745DF3WW
JB745EF2ES
JB745EF3ES
JB745SF2SS
JB745SF3SS
JB750SJ3SS
JB755DJ1BB
JB755DJ1WW
JB755DJ2BB
JB755DJ2WW
JB755EJ1ES
JB755EJ2ES
JB755SJ1SS
JB755SJ2SS
JB755SJ3SS
JB860DJ3BB
JB860DJ3WW
JB860EJ3ES
JB860SJ3SS
JBS60DF2BB
JBS60DF2WW
JBS60DF3BB
JBS60DF3WW
JBS60DF4BB
JBS60DF4WW
JBS60DK1BB
JBS60RF2SS
JBS60RF3SS
JBS60RF4SS
JBS60RK1SS
JBS65RF1SS
JCB865SJ3SS
PB950SF4SS
JB850DF2BB
JB250RF2SS
PS950EF3ES
JB250DF2WW
JB250DF3WW
JB250DF4WW
JB250DF5WW
JB250DF6BB
JB250DF6CC
JB250DF6WW
JB250GF6SA
JB250RK2SS
JB625DK2BB
JB625DK2WW
JB625GK2SA
JB625RK2SS
JB645DK2BB
JB645DK2WW
JB645EK2ES
JB645RK2SS
JB655DK2BB
JB655DK2CC
JB655DK2WW
JB655EK2ES
JB655SK2SS
JB700DJ3BB
JB700DJ3WW
JB700EJ3ES
JB700SJ3SS
JB750DJ4BB
JB750DJ4WW
JB750EJ4ES
JB750SJ4SS
JB755EJ4ES
JB755SJ4SS
JB860DJ5BB
JB860DJ5WW
JB860EJ5ES
JB860SJ5SS
JBS60DK2BB
JBS60DK2WW
JBS60RK2SS
JCB865SJ4SS
JS645EL1ES
JS645SL1SS
JS660EL1ES
JS660SL1SS
JS760BL1TS
JS760DL1BB
JS760DL1WW
JS760EL1ES
JS760SL1SS
JB750BJ5TS
JB750FJ4DS
JB755BJ5TS
JB860BJ5TS
PB980SJ1SS
PB980SJ2SS
PB980SJ3SS
JB655DK3BB
JB655DK3CC
JB250DF7BB
JB250DF7CC
JB250DF7WW
JB250GF7SA
JB250RK3SS
JB625DK3BB
JB625DK3WW
JB625GK3SA
JB625RK3SS
JB645DK3BB
JB645DK3WW
JB645RK3SS
JB700DJ4BB
JB700DJ4WW
JB700EJ4ES
JB700SJ4SS
JB750DJ5BB
JB750DJ5WW
JB750EJ5ES
JB750FJ5DS
JB750SJ5SS
JB755FJ5DS
JBS60DK3BB
JBS60DK3WW
JBS60RK3SS
JB755SJ5SS
JB755EJ5ES
PB960TJ2WW
PB950SF2SS
PCB950SF4SS
PCB980SJ1SS
PCB980SJ2SS
PCB980SJ3SS
PHB920SF2SS
PT925SN5SS
JBS60DK4BB
JBS60RK4SS
JB258DM1BB
JB258DM1CC
JB258DM1WW
JB258GM1SA
JB258RM1SS
JB625DK4BB
JB625DK4WW
JB625DK5BB
JB625DK5WW
JB625GK4SA
JB625GK5SA
JB625RK4SS
JB625RK5SS
JB645DK4BB
JB645DK4WW
JB645DK5BB
JB645DK5WW
JB645EK4ES
JB645EK5ES
JB645FK4DS
JB645FK5DS
JB645RK4SS
JB645RK5SS
JB655DK4BB
JB655DK4CC
JB655DK4WW
JB655DK5BB
JB655DK5CC
JB655DK5WW
JB655EK4ES
JB655EK5ES
JB655FK4DS
JB655FK5DS
JB655SK4SS
JB655SK5SS
JB860BJ6TS
JB860DJ6BB
JB860DJ6WW
JB860EJ6ES
JB860FJ6DS
JB860SJ6SS
JBS60DK4WW
JBS60DK5BB
JBS60DK5WW
JBS60RK5SS
JCB865SJ5SS
JS645DL2WW
JS645EL2ES
JS645FL2DS
JS645SL2SS
JS660EL2ES
JS660SL2SS
JS760BL2TS
JS760DL2BB
JS760DL2WW
JS760EL2ES
JS760FL2DS
JS760SL2SS
PB911BJ7TS
PB911EJ7ES
PB911SJ7SS
PB930SL2SS
PB960EJ5ES
PB960FJ5DS
PB960SJ5SS
PB980SJ4SS
PCB980SJ4SS
PCHB920SJ5SS
PHB920BJ5TS
PHB920EJ5ES
PHB920FJ5DS
PHB920SJ5SS
PHS930BL2TS
PHS930FL2DS
PHS930SL2SS
PS960BL2TS
PS960EL2ES
PS960FL2DS
PS960SL2SS
JB645FK3DS
JB655FK3DS
JB860FJ5DS
JS645FL1DS
JS760FL1DS
PB960BJ5TS
JB645EK3ES
PB911BJ5TS
PB911BJ6TS
PB911DJ1BB
PB911DJ2BB
PB911DJ3BB
PB911DJ4BB
PB911EJ1ES
PB911EJ2ES
PB911EJ3ES
PB911EJ4ES
PB911EJ5ES
PB911EJ6ES
PB911FJ6DS
PB911FJ7DS
PB911SJ2SS
PB911SJ3SS
PB911SJ5SS
PB911SJ6SS
PB911TJ1WW
PB911TJ2WW
PB911TJ3WW
PB911TJ4WW
PB930DF2BB
PB930DH3BB
PB930SH3SS
PB930SJ1SS
PB930SJ2SS
PB930SJ3SS
PB930SJ4SS
PB930SL1SS
PB930TH3WW
PB960BJ4TS
PB960DJ1BB
PB960DJ2BB
PB960DJ3BB
PB960EJ1ES
PB960EJ2ES
PB960EJ3ES
PB960EJ4ES
PB960FJ4DS
PB960SJ1SS
PB960SJ2SS
PB960SJ3SS
PB960SJ4SS
PB960TJ1WW
PB960TJ3WW
PCHB920SJ1SS
PCHB920SJ2SS
PCHB920SJ3SS
PCHB920SJ4SS
ZET1DJ1SS
ZET1DJ2SS
PHB920BJ4TS
PHB920EJ1ES
PHB920EJ2ES
PHB920EJ3ES
PHB920EJ4ES
PHB920FJ4DS
PHB920SJ1SS
PHB920SJ2SS
PHB920SJ3SS
PHB920SJ4SS
PHS930BL1TS
PHS930FL1DS
PHS930SL1SS
PS960BL1TS
PS960EL1ES
PS960FL1DS
PS960SL1SS
PT9200SL1SS
PT9200SL2SS
PT925DN4BB
JB700DJ5BB
JB700DJ5WW
JB700EJ5ES
JB700SJ5SS
JB750BJ6TS
JB750DJ6BB
JB750DJ6WW
JB750EJ6ES
JB750FJ6DS
JB750SJ6SS
JB755BJ6TS
JB755EJ6ES
JB755FJ6DS
JB755SJ6SS
PS960BL3TS
PS960EL3ES
PS960FL3DS
PS960SL3SS
JS660SL3SS
JB750BJ7TS
JB750BJ8TS
JB750DJ7BB
JB750DJ7WW
JB750DJ8BB
JB750DJ8WW
JB750EJ7ES
JB750EJ8ES
JB750FJ7DS
JB750SJ7SS
JB755BJ7TS
JB755EJ7ES
JB755FJ7DS
JB755SJ7SS
JB860BJ7TS
JB860DJ7BB
JB860DJ7WW
JB860EJ7ES
JB860FJ7DS
JB860SJ7SS
JCB865SJ6SS
JS645DL3WW
JS645EL3ES
JS645FL3DS
JS645SL3SS
JS660EL3ES
JS760BL3TS
JS760DL3BB
JS760DL3WW
JS760EL3ES
JS760FL3DS
JS760SL3SS
PB911BJ8TS
PB911EJ8ES
PB911FJ8DS
PB911SJ8SS
PB930SL3SS
PB960BJ6TS
PB960EJ6ES
PB960FJ6DS
PB960SJ6SS
PB980SJ5SS
PCB980SJ5SS
PCHB920SJ6SS
PHB920BJ6TS
PHB920EJ6ES
PHB920FJ6DS
PHB920SJ6SS
JB755EJ8ES
JS760SL4SS
JB750SJ8SS
JB860SJ8SS
JB860SJ9SS
JB860FJ8DS
JB860FJ9DS
JB860DJ8WW
JB860DJ9WW
JB655SK6SS
PS960SL5SS
JS760EL5ES
PS960BL4TS
PS960EL4ES
JB645RK6SS
JB655DK7WW
CES750M2N2S5
PSS93YP1FS
JBS60RK6SS
JS760SL5SS
JB645EK6ES
JBS60DK6WW
JSS86SP1SS
JB625RK6SS
JB645DK6WW
PS960FL4DS
PS960SL4SS
PS960YP1FS
PS960BL5TS
PB980SJ8SS
XB258DM2BB
JB645FK6DS
JB750SJ9SS
JS760FL5DS
PB935BP2TS
PB960SJ9SS
JBS60DK6BB
JB258DM2WW
JB655SK7SS
JB258RM2SS
JB655EK7ES
JB655DK7BB
JB625DK6BB
JB645DK6BB
PCB980SJ6SS
JS760EP1ES
PCB980SJ8SS
PTS9200SN1SS
JBS86SP2SS
JBS86SP1SS
JB655FK7DS
PCB980SJ7SS
JS645FL6DS
JS645FL5DS
JS645FL4DS
JS645SL6SS
JS645EL6ES
JS645DL6WW
JS645SL4SS
JS645EL4ES
CES700M2N2S5
CES700M2N3S5
PS960YP2FS
PS960YP3FS
XB258RM2SS
JB258GM2SA
JB258DM3WW
JB258DM2BB
PSS93BP3TS
PSS93YP3FS
PSS93YP2FS
CES750M2N3S5
CES700M2N4S5
PHS930BL3TS
PHS930FL3DS
PHS930SL3SS
PHS930BP3TS
PHS930BP6TS
PHS930BP2TS
PHS930BP5TS
PHS930BP1TS
PHS930BL5TS
PHS930YP6FS
PHS930YP2FS
PHS930YP3FS
PHS930YP4FS
PHS930SL5SS
PHS930FL4DS
PHS930YP5FS
PHS93XYP3FS
PHS93XYP2FS
PHS93XYP4FS
PSS93YP5FS
PSS93BP2TS
PSS93BP5TS
PSS93BP4TS
PS960YP5FS
PS960YP4FS
JBS60DK9WW
JBS86EP5ES
JBS60DK7BB
JBS60RK8SS
JBS60RK9SS
JBS60DK9BB
JBS86EP4ES
JBS60DK7WW
JBS86SP5SS
JBS86SP4SS
JBS60RK7SS
JBS60DK8BB
JBS60DK8WW
PSS93YP4FS
CTS92DM2N1S5
JB258RM4SS
JB258DM4BB
JB258DM4WW
JB258DM4CC
JS760BL4TS
JS760DL4BB
JS760EL4ES
JS760FL4DS
JCB865SJ9SS
JS760DL4WW
JS760BL5TS
JB860BJ8TS
JB860BJ9TS
JB860DJ8BB
JB860DJ9BB
JB860EJ8ES
JB860SJASS
JB860BJATS
JB860FJADS
JB860EJAES
JSS86SP5SS
JSS86SP6SS
JSS86SP4SS
JSS86SP2SS
JB655SKBSS
JB655SKASS
JB655YKBFS
JB655DK9BB
JB655FK8DS
JB655EK8ES
JB655DKBBB
JB655DK9WW
JB655YKAFS
JB655EKAES
JB655DK6BB
JB655EKBES
JB655FKBDS
JB655DKAWW
JB655YK8FS
JB655DKBWW
JB655DK7CC
JB655DK8WW
JB655DK6WW
JB655DK8BB
JB645EK7ES
JB645DK8BB
JB625DK8WW
JB625DK8BB
JB645DK9BB
JB625RK8SS
JB645RK9SS
JB625DK9BB
JB645DK9WW
JB645EK8ES
JB625GK6SA
JB645FK7DS
JB625DK6WW
JB645FK8DS
JB645RK8SS
JB645DK7BB
JB645DK7WW
JB625DK9WW
JB645DK8WW
JB645RK7SS
JB625DK7BB
JB625DK7WW
JB625RK7SS
JB655EK9ES
JB655DKABB
155910
15891 1
91147619200
91147619201
91147643100
91147692100
91147702200
91147702201
91147703200
91147703201
91147704200
91147704201
91147709200
91147709201
91147722200
91147722201
91147722202
91147724200
91147724201
91147724202
91147729200
91147729201
91147729202
91147742200
91147742201
91147743200
91147743201
91147744200
91147744201
91147749200
91147749201
91147792200
91147792201
91147792202
91147793200
91147793201
91147793202
91147794200
91147794201
91147794202
91147799200
91147799201
91147799202
91149475790
91149479790
91192090300
91192090301
91192091300
91192091301
91192712020
91192714020
91192812300
91192812301
91192814300
91192814301
91193090300
91193090301
91193091300
91193091301
91193401993
91193410010
91193411002
91193412000
91193417000
91193418002
91193490300
91193600010
91193601002
91193602002
91193604010
91193607002
91193608002
91193609020
91193712020
91193714020
91193812300
91193812301
91193814300
91193814301
91194400300
91194400301
91194401300
91194401301
91194401993
91194402300
91194402301
91194404300
91194404301
91194410300
91194411300
91194490300
91194490301
91194491300
91194491301
91194494010
91194499010
91194600300
91194601300
91194602300
91194604300
91194609300
91195492300
91195492301
91195494300
91195494301
91195499300
91195499301
C2Y366P2M1S1
C2Y366P3M1D1
C2Y366P4M1W2
C2Y366SEL1SS
C2Y486P2M1S1
C2Y486SDL1SS
ECBP70SK1SS
ECBP70SK2SS
ECBP70SK3SS
ECBP70SK4SS
ECBP70WK1WW
ECBP70WK2WW
ECBP70WK3WW
ECBP70WK4WW
ECBP82BJ1BB
ECBP82BJ2BB
ECBP82BJ3BB
ECBP82DM1WW
ECBP82DM2WW
ECBP82SJ1SS
ECBP82SJ2SS
ECBP82SJ3SS
ECBP82SK1SS
ECBP82SK2SS
ECBP82SL1SS
ECBP82SL2SS
ECBP82SM1SS
ECBP82SM2SS
ECBP82WJ1WW
ECBP82WJ2WW
ECBP82WJ3WW
ECBP82WK1WW
ECBP82WK2WW
ECBP82WL1WW
ECBP82WL2WW
ECBP85WJ1WW
ECBP85WJ2WW
ECBP85WJ3WW
EER2000M01BB
EER2000M01CC
EER2000M01WW
EER2000M02BB
EER2000M02CC
EER2000M02WW
EER2001M01SS
EER2001M02SS
EER2002M01BS
EER2002M02BS
EER3000D00BB
EER3000D00CC
EER3000D00TW
EER3000D01BB
EER3000D01CC
EER3000D01TW
EER3000F01BB
EER3000F01CC
EER3000F01TW
EER3000H01BB
EER3000H01KC
EER3000H01TW
EER3000H02BB
EER3000H02KC
EER3000H02TW
EER3000K01BB
EER3000K01KC
EER3000K01TW
EER3000K02BB
EER3000K02KC
EER3000K02TW
EER3000L01BB
EER3000L01KC
EER3000L01TW
EER3000L02BB
EER3000L02KC
EER3000L02TW
EER3001D00SS
EER3001D01SS
EER3001F01SS
EER3001H00SS
EER3001H01SS
EER3001H02SS
EER3001K01SS
EER3001K02SS
EER3001L01SS
EER3001L02SS
EER3002D00CC
EER3002D01CC
EER3002F01CC
EER3002H00CC
EER3002H01CC
EER4000N01BB
EER4000N01WW
EER4001N01SS
EER4001N02SS
J2B918BEK3BB
J2B918CEK3CC
J2B918SEK1SS
J2B918SEK3SS
J2B918WEK3WW
JB250DF1BB
JB250DF1CC
JB250DF1WW
JB250DIF1WW
JB250GF1SA
JB250RF1SS
JB250RIF1SS
JB3000R1BB
JB3000R1WW
JB3000R2BB
JB3000R2WW
JB3000R3BB
JB3000R3WW
JB3001R1SS
JB3001R2SS
JB3001R3SS
JB350DF1BB
JB350DF1CC
JB350DF1WW
JB350RF1SS
JB400DP1BB
JB400DP1WW
JB400DP2BB
JB400DP2WW
JB400DP3BB
JB400DP3WW
JB400DP4BB
JB400DP4WW
JB400DP5BB
JB400DP5WW
JB400DP6BB
JB400DP6WW
JB400SP1SS
JB400SP2SS
JB400SP3SS
JB400SP4SS
JB400SP5SS
JB400SP6SS
JB400SP7SS
JB400SP8SS
JB500CD1CC
JB500WD1WW
JB600CD1CC
JB600WD1WW
JB600WH1WW
JB600WH3WW
JB600WH4WW
JB620BR3WH
JB620BR4WH
JB620BR5WH
JB620DF1BB
JB620DF1WW
JB620DR1BB
JB620DR1WW
JB620DR2BB
JB620DR2WW
JB620DR3BB
JB620DR3WW
JB620DR4BB
JB620DR4WW
JB620DR5BB
JB620DR5WW
JB620GF1SA
JB620GR1SA
JB620GR2SA
JB620GR3SA
JB620GR4SA
JB620GR5SA
JB620RF1SS
JB620SR1SS
JB620SR2SS
JB620SR3SS
JB620SR4SS
JB620SR5SS
JB620SR6SS
JB620SR7SS
JB630DF1BB
JB630DF1WW
JB630RF1SS
JB640DF1BB
JB640DF1CC
JB640DF1WW
JB640DIR1WW
JB640DIR2WW
JB640DIR3WW
JB640DIR4BB
JB640DIR4WW
JB640DIR5BB
JB640DIR5WW
JB640DIR6BB
JB640DIR6WW
JB640DN1BB
JB640DN1CC
JB640DN1WW
JB640DP1BB
JB640DP1CC
JB640DP1WW
JB640DR1BB
JB640DR1CC
JB640DR1WW
JB640DR2BB
JB640DR2CC
JB640DR2WW
JB640DR3BB
JB640DR3CC
JB640DR3WW
JB640DR4BB
JB640DR4CC
JB640DR4WW
JB640DR5BB
JB640DR5CC
JB640DR5WW
JB640DR6BB
JB640DR6CC
JB640DR6WW
JB640MN1BS
JB640MP1BS
JB640MP2BS
JB640MR1BS
JB640MR2BS
JB640MR3BS
JB640MR4BS
JB640MR5BS
JB640RF1SS
JB640SF1SS
JB640SIR5SS
JB640SIR6SS
JB640SIR7SS
JB640SIR8SS
JB640SN1SS
JB640SP1SS
JB640SP2SS
JB640SR1SS
JB640SR2SS
JB640SR3SS
JB640SR4SS
JB640SR5SS
JB640SR6SS
JB640SR7SS
JB640SR8SS
JB645CP1BB
JB645CP1WW
JB645CP2BB
JB645CP2WW
JB645CP3BB
JB645CP3WW
JB645DT1BB
JB645DT1WW
JB645SP1SS
JB645SP2SS
JB645SP3SS
JB645SP4SS
JB645SP5SS
JB645ST1SS
JB645ST2SS
JB645ST3SS
JB650DF1BB
JB650DF1CC
JB650DF1WW
JB650DIF1BB
JB650DIF1WW
JB650DN1BB
JB650DN1WW
JB650DP1BB
JB650DP1WW
JB650DP2BB
JB650DP2WW
JB650DT1BB
JB650DT1WW
JB650DT2BB
JB650DT2WW
JB650ED1ES
JB650EF1ES
JB650SF1SS
JB650SIF1SS
JB650SN1SS
JB650SP1SS
JB650SP2SS
JB650ST1SS
JB650ST2SS
JB650ST3SS
JB655DT1BB
JB655DT1WW
JB655DT2BB
JB655ST1SS
JB655ST2SS
JB655ST3SS
JB660DM1BB
JB660DM1WW
JB660DM2BB
JB660DM2WW
JB660DP1WW
JB660DR1SS
JB660DR1WW
JB660DR2SS
JB660DR2WW
JB660DR3SS
JB660MM2GS
JB660SM1SS
JB660SM2SS
JB660SP1SS
JB660SP2SS
JB670DP1BB
JB670DP1WW
JB670DP2BB
JB670DP2WW
JB670DP3BB
JB670DP3WW
JB670SP1SS
JB670SP2SS
JB670SP3SS
JB670SP4SS
JB670SP5SS
JB680DIT1BB
JB680DIT1WW
JB680DP1BB
JB680DP1WW
JB680DP2BB
JB680DP2WW
JB680DP3BB
JB680DP3WW
JB680DT1BB
JB680DT1WW
JB680DT2BB
JB680DT2WW
JB680SIT1SS
JB680SP1SS
JB680SP2SS
JB680SP3SS
JB680SP4SS
JB680SP5SS
JB680ST1SS
JB680ST2SS
JB680ST3SS
JB680ST4SS
JB690DF1BB
JB690DF1WW
JB690DIF1BB
JB690DIF1WW
JB690DN1BB
JB690DN1WW
JB690DN2BB
JB690DN2WW
JB690DN3BB
JB690DN3WW
JB690DN4BB
JB690DN4WW
JB690EF1ES
JB690SF1SS
JB690SIF1SS
JB695DF1BB
JB695DF1WW
JB695EF1ES
JB695SF1SS
JB700BD1BB
JB700BD2BB
JB700CD1CC
JB700CD2CC
JB700DN1BB
JB700DN1WW
JB700DN2BB
JB700DN2WW
JB700DN3BB
JB700DN3WW
JB700DN4BB
JB700DN4WW
JB700SN1SS
JB700SN2SS
JB700SN3SS
JB700SN4SS
JB700SN5SS
JB700WD1WW
JB700WD2WW
JB705DT1BB
JB705DT2BB
JB705DT3BB
JB705ED1ES
JB705ST1SS
JB705ST2SS
JB705ST3SS
JB705ST4SS
JB705TT1CC
JB705TT1WW
JB705TT2CC
JB705TT2WW
JB705TT3CC
JB705TT3WW
JB710BF1BB
JB710BF2BB
JB710BH1BB
JB710BH2BB
JB710BH3BB
JB710CF1CC
JB710CF2CC
JB710CH1CC
JB710CH2CC
JB710CH3CC
JB710DM1WW
JB710DM2WW
JB710DT1BB
JB710DT2BB
JB710DT3BB
JB710ED1ES
JB710SH1SS
JB710SH2SS
JB710SH3SS
JB710SK1SS
JB710SK2SS
JB710SK3SS
JB710SK4SS
JB710SK5SS
JB710SM1SS
JB710SM2SS
JB710SN1SS
JB710ST1SS
JB710ST2SS
JB710ST3SS
JB710ST4SS
JB710TT1WW
JB710TT2WW
JB710TT3WW
JB710WF1WW
JB710WF2WW
JB710WH1WW
JB710WH2WW
JB710WH3WW
JB710WK1WW
JB710WK2WW
JB710WK3WW
JB710WK4WW
JB720CN1BB
JB720CN1CC
JB720CN1WW
JB720SN1SS
JB730DN1BB
JB730DN1WW
JB730SN1SS
JB740DF1BB
JB740DF1WW
JB740DP1BB
JB740DP2BB
JB740DP3BB
JB740SF1SS
JB740SP1SS
JB740SP2SS
JB740SP3SS
JB740TP1WW
JB740TP2WW
JB740TP3WW
JB745DF1BB
JB745DF1WW
JB745EF1ES
JB745SF1SS
JB750DF1BB
JB750DF1CC
JB750DF1WW
JB750EF1ES
JB750SF1SS
JB770DP1BB
JB770DP1WW
JB770SP1SS
JB770TP1WW
JB800BD1BB
JB800CD1CC
JB800WD1WW
JB840DP1BB
JB840DP2BB
JB840DP3BB
JB840SP1SS
JB840SP2SS
JB840SP3SS
JB840SP4SS
JB840TP1CC
JB840TP1WW
JB840TP2CC
JB840TP2WW
JB840TP3CC
JB840TP3WW
JB850DF1BB
JB850DF1WW
JB850DP1BB
JB850DP1WW
JB850DP2BB
JB850DP2WW
JB850DP3BB
JB850DP3WW
JB850DP4BB
JB850DP4WW
JB850DT1BB
JB850DT1WW
JB850EF1ES
JB850SF1SS
JB850SP1SS
JB850SP2SS
JB850SP3SS
JB850SP4SS
JB850ST1SS
JB855DP1BB
JB855DP1WW
JB855DP2BB
JB855DP2WW
JB855DP3BB
JB855DP3WW
JB855DP4BB
JB855DP4WW
JB855SP1SS
JB855SP2SS
JB855SP3SS
JB855SP4SS
JB870DF1BB
JB870DR1BB
JB870DR1WW
JB870DR2BB
JB870DR2WW
JB870DT1BB
JB870SF1SS
JB870SR1SS
JB870SR2SS
JB870ST1SS
JB870TF1WW
JB870TT1WW
JB900BD1BB
JB900BK1BB
JB900BK2BB
JB900BK3BB
JB900BK5BB
JB900BK6BB
JB900CD1CC
JB900KK1CC
JB900KK2CC
JB900KK3CC
JB900KK5CC
JB900KK6CC
JB900SK1SS
JB900SK2SS
JB900SK3SS
JB900SK4SS
JB900SK5SS
JB900SK6SS
JB900TK1WW
JB900TK2WW
JB900TK3WW
JB900TK5WW
JB900TK6WW
JB900WD1WW
JB905BH1BB
JB905BH2BB
JB905BH3BB
JB905BH4BB
JB905KH1CC
JB905KH2CC
JB905KH3CC
JB905KH4CC
JB905SH1SS
JB905SH2SS
JB905SH3SS
JB905SH4SS
JB905TH1WW
JB905TH2WW
JB905TH3WW
JB905TH4WW
JB910BK1BB
JB910BK2BB
JB910BK3BB
JB910BK4BB
JB910BK5BB
JB910BK6BB
JB910KK1CC
JB910KK2CC
JB910KK3CC
JB910KK4CC
JB910KK5CC
JB910KK6CC
JB910SK1SS
JB910SK2SS
JB910SK3SS
JB910SL1SS
JB910SL2SS
JB910SL3SS
JB910SL5SS
JB910SL6SS
JB910TK1WW
JB910TK2WW
JB910TK3WW
JB910TK4WW
JB910TK5WW
JB910TK6WW
JB940KD1CC
JB940TD1WW
JB960AB4AA
JB960BB4BB
JB960CB4CC
JB960KD1CC
JB960TB4WW
JB960WB4WW
JB965SD1SS
JB968BH1BB
JB968BH2BB
JB968BH3BB
JB968BH4BB
JB968BK1BB
JB968BK2BB
JB968BK3BB
JB968BK4BB
JB968BK5BB
JB968KH1CC
JB968KH2CC
JB968KH3CC
JB968KH4CC
JB968KK1CC
JB968KK2CC
JB968KK3CC
JB968KK4CC
JB968KK5CC
JB968SH1SS
JB968SH2SS
JB968SH3SS
JB968SH4SS
JB968SK1SS
JB968SK2SS
JB968SL1SS
JB968SL2SS
JB968SL3SS
JB968SL4SS
JB968SL5SS
JB968TH1WW
JB968TH2WW
JB968TH3WW
JB968TH4WW
JB968TK1WW
JB968TK2WW
JB968TK3WW
JB968TK4WW
JB968TK5WW
JB988BH1BB
JB988BH2BB
JB988BH3BB
JB988BH4BB
JB988BK1BB
JB988BK2BB
JB988BK3BB
JB988BK5BB
JB988BK6BB
JB988KH1CC
JB988KH2CC
JB988KH3CC
JB988KH4CC
JB988KK1CC
JB988KK2CC
JB988KK3CC
JB988KK5CC
JB988KK6CC
JB988SH1SS
JB988SH2SS
JB988SH3SS
JB988SH4SS
JB988SK1SS
JB988SK2SS
JB988SK3SS
JB988SK4SS
JB988SK5SS
JB988SK6SS
JB988TH1WW
JB988TH2WW
JB988TH3WW
JB988TH4WW
JB988TK1WW
JB988TK2WW
JB988TK3WW
JB988TK5WW
JB988TK6WW
JBP10WD1WW
JBP10WD2WW
JBP21BH2CT
JBP21BH2WH
JBP21WH2WW
JBP22BK1CT
JBP22BK1WH
JBP22BK2CT
JBP22BK2WH
JBP23BR2WH
JBP23BR3WH
JBP23BR4WH
JBP23DIR1BB
JBP23DIR1WW
JBP23DN1BB
JBP23DN1CC
JBP23DN1WW
JBP23DR1BB
JBP23DR1CC
JBP23DR1WW
JBP23DR2BB
JBP23DR2CC
JBP23DR2WW
JBP23DR3BB
JBP23DR3CC
JBP23DR3WW
JBP23DR4BB
JBP23DR4CC
JBP23DR4WW
JBP23DR5BB
JBP23GR4SA
JBP23GR5SA
JBP23SIR1SS
JBP23SN1SS
JBP23SP1SS
JBP23SP2SS
JBP23SR1SS
JBP23SR2SS
JBP23SR3SS
JBP23SR4SS
JBP23SR5SS
JBP23SR6SS
JBP24BB1CT
JBP24BB2CT
JBP24BB5WH
JBP24BH1CT
JBP24BH1WH
JBP24BH2CT
JBP24BH2WH
JBP24BH3CT
JBP24BH3WH
JBP24DB1CT
JBP24DB2CT
JBP24DB5WH
JBP24DH1CT
JBP24DH1WH
JBP24DH2CT
JBP24DH2WH
JBP24DH3CT
JBP24DH3WH
JBP24DM1BB
JBP24DM1WW
JBP24EH1BB
JBP24EH2BB
JBP24EK1BB
JBP24EK2BB
JBP24EK3BB
JBP24EK4BB
JBP24WB5WW
JBP24WB6WW
JBP24WH1WW
JBP24WH2WW
JBP24WH3WW
JBP24WK1WW
JBP24WK2WW
JBP24WK3WW
JBP24WK4WW
JBP25BM1CT
JBP25BM1WH
JBP25BM2CT
JBP25BM2WH
JBP25DJ1CT
JBP25DJ1WH
JBP25DJ2CT
JBP25DJ2WH
JBP25DK1CT
JBP25DK1WH
JBP25DK2CT
JBP25DK2WH
JBP25DK3CT
JBP25DK3WH
JBP25DK4CT
JBP25DK4WH
JBP26BB1CT
JBP26BB2CT
JBP26BB5WH
JBP26BH1BB
JBP26BH3BB
JBP26CB1CC
JBP26CB2CC
JBP26CH1CC
JBP26CH2CC
JBP26CH3CC
JBP26ED1BB
JBP26ED2BB
JBP26EH1BB
JBP26WB5WW
JBP26WH1WW
JBP26WH2WW
JBP26WH3WW
JBP27BK1BB
JBP27BK2BB
JBP27BK3BB
JBP27BK4BB
JBP27CK1CC
JBP27CK2CC
JBP27CK3CC
JBP27CK4CC
JBP27WK1WW
JBP27WK2WW
JBP27WK3WW
JBP27WK4WW
JBP28DR1BB
JBP28DR1CC
JBP28DR1WW
JBP28DR2BB
JBP28DR2CC
JBP28DR2WW
JBP28DR3BB
JBP28DR3CC
JBP28DR3WW
JBP28DR4BB
JBP28DR4CC
JBP28DR4WW
JBP28GR1SA
JBP28GR2SA
JBP28GR3SA
JBP28GR4SA
JBP28GR5SA
JBP30AB4AA
JBP30BB1CT
JBP30BB2CT
JBP30BB4AD
JBP30BB4WH
JBP30BB5WH
JBP30CB1CC
JBP30CB2CC
JBP30WB4WW
JBP30WB5WW
JBP30WXB5WW
JBP35BB2CT
JBP35BB5WH
JBP35BH1CT
JBP35BH1WH
JBP35BH2CT
JBP35BH2WH
JBP35BH3CT
JBP35BH3WH
JBP35BK1CT
JBP35BK1WH
JBP35BK2CT
JBP35BK2WH
JBP35BK3CT
JBP35BK3WH
JBP35BK4CT
JBP35BK4WH
JBP35CD1CC
JBP35CD2CC
JBP35CH1CC
JBP35CH2CC
JBP35CH3CC
JBP35CK1CC
JBP35CK2CC
JBP35CK3CC
JBP35CK4CC
JBP35CM1BB
JBP35CM1CC
JBP35CM1WW
JBP35DD1BB
JBP35DD1WW
JBP35DIM3WW
JBP35DIM4WW
JBP35DIM5WW
JBP35DIM6WW
JBP35DJ1BB
JBP35DJ1CC
JBP35DJ1WW
JBP35DJ2BB
JBP35DJ2CC
JBP35DJ2WW
JBP35DK1BB
JBP35DK1CC
JBP35DK1WW
JBP35DK2BB
JBP35DK2CC
JBP35DK2WW
JBP35DK3BB
JBP35DK3CC
JBP35DK3WW
JBP35DK4BB
JBP35DK4CC
JBP35DK4WW
JBP35DKWW
JBP35DM1BB
JBP35DM1CC
JBP35DM1WW
JBP35DM2BB
JBP35DM2CC
JBP35DM2WW
JBP35DM3BB
JBP35DM3CC
JBP35DM3WW
JBP35DM4BB
JBP35DM4CC
JBP35DM4WW
JBP35DXM1WW
JBP35ED1BB
JBP35ED2BB
JBP35EH1BB
JBP35EH2BB
JBP35EH3BB
JBP35EK1BB
JBP35EK2BB
Share
View full details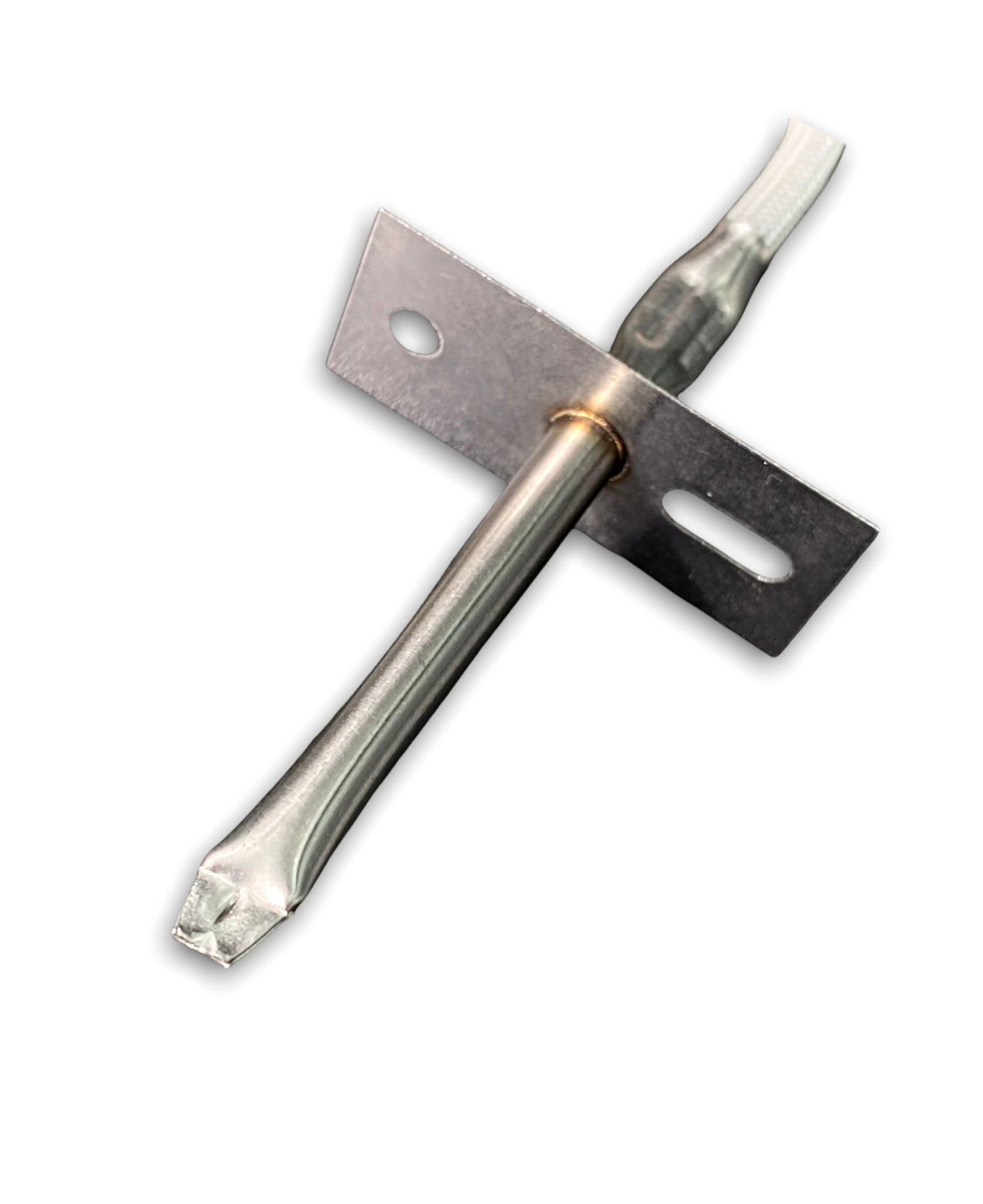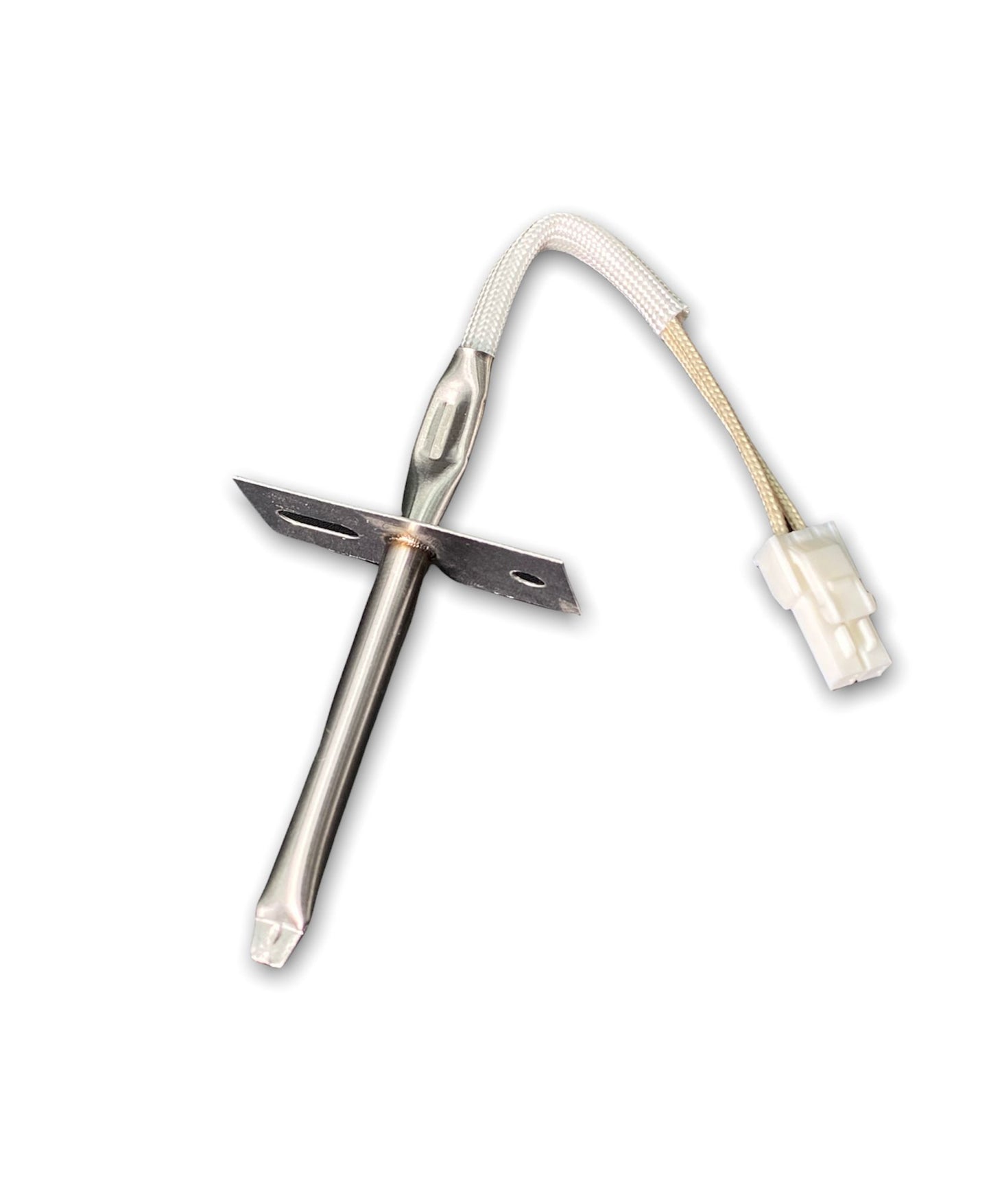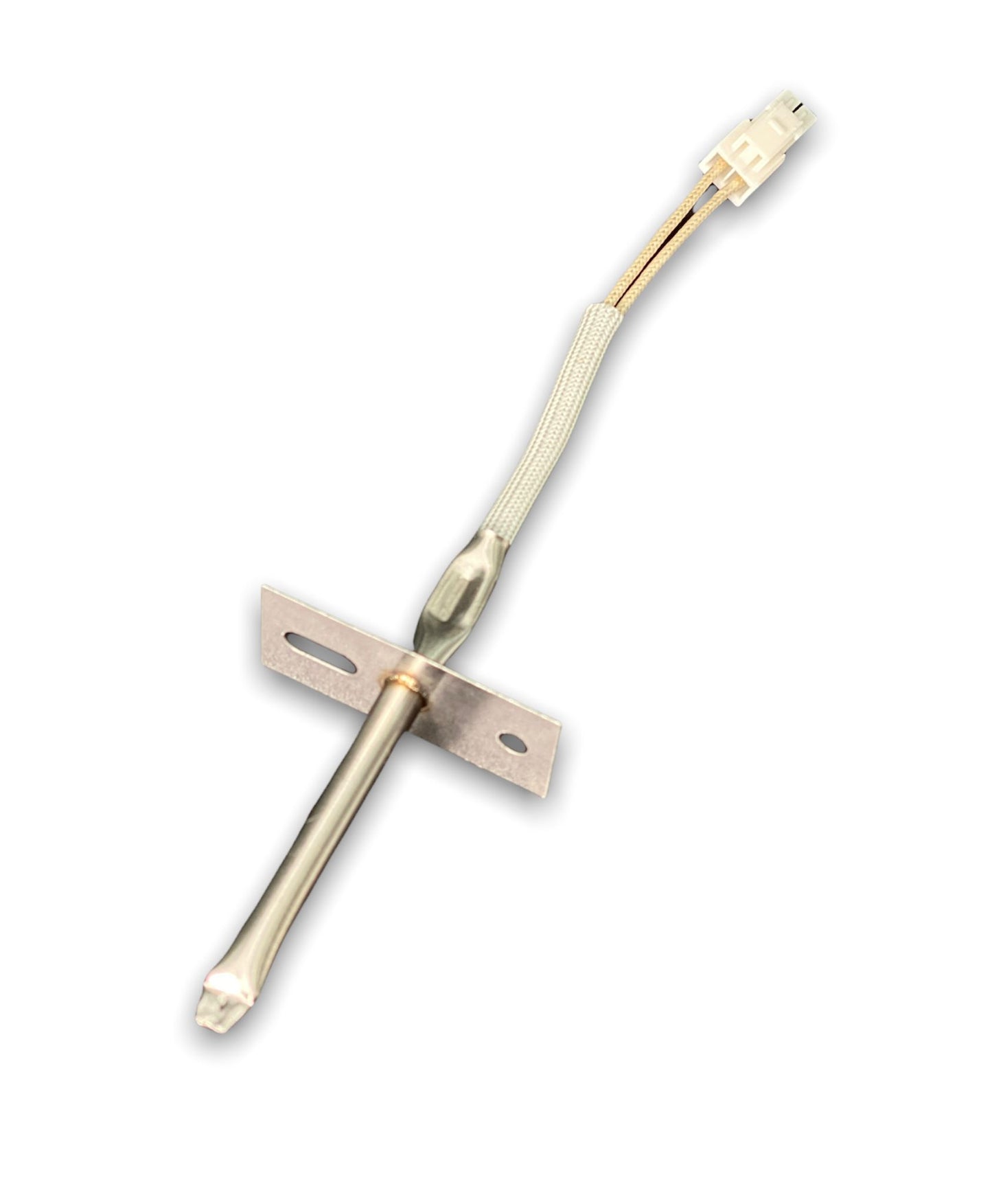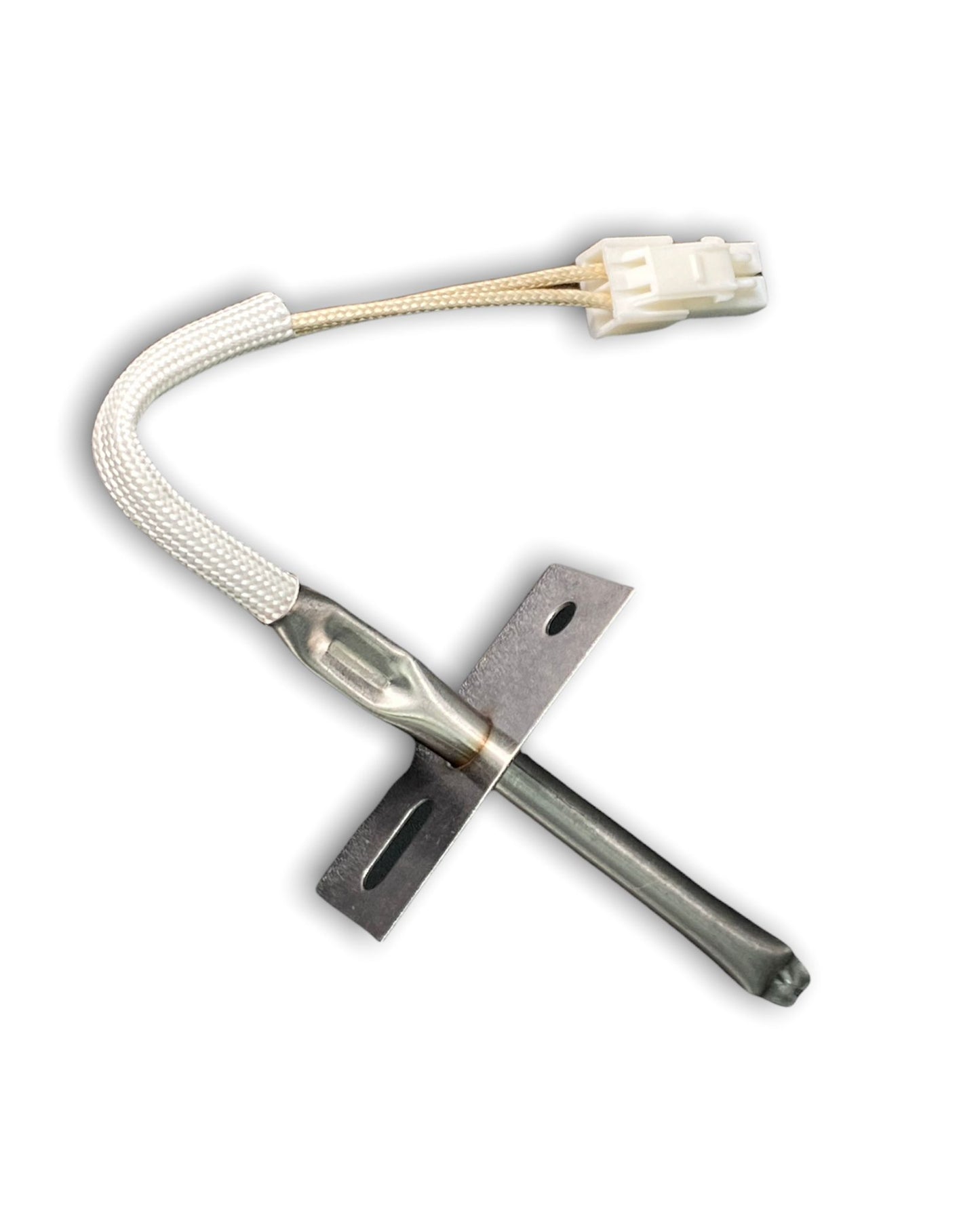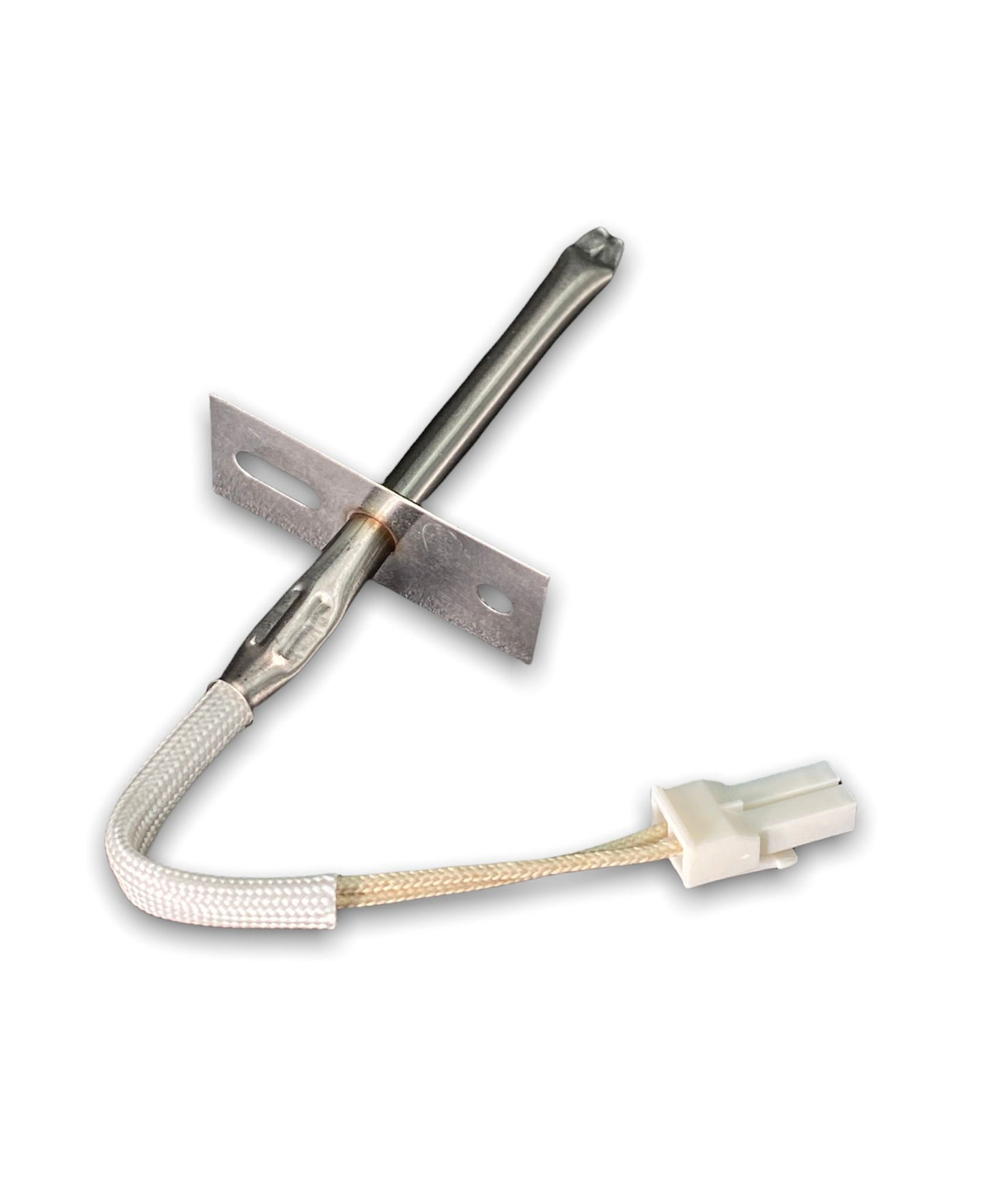 Swift response of the correct part. Which proved easy to fit and has worked well.