OEM PARTS WORLD
Regular price
Sale price
$24.00 USD
Unit price
per
Sale
Sold out
90 days replacement warranty!
Return Policy
30 days to return
Condition: Unopened, No signs of use
Read return policy >>
ITEM DESCRIPTION: 
Unplug the Appliance before installing this part

A brand-new OEM part in its original packaging


PRODUCT TYPE: Water Reservoir
COMPATIBLE BRANDS: G.E., GE, General Electric, Westinghouse, Monogram, Café, Moffat, Profile, Sears, McClary, Hotpoint, & Kenmore.
REPLACES PART NUMBERS


1091942

AH10065359

AH783769

AP3205548

EA10065359

EA783769

EAP10065359

EAP783769

PS10065359

PS783769

WR17X11440
PERFECT FITS TO MODELS
CSHS5UGXBSS
CSHS5UGXCSS
CSHS6UGZBSS
CSHS6UGZESS
CSHS6UGZF SS
CSS25USWASS
CSS25USWCSS
CZS22MSKBHSS
DSD26DGWABG
DSD26DGWCBG
DSD26DHWABG
DSD26DHWCBG
DSE25JGHBCBB
DSE25JGHBCWW
DSE25JMHBCES
DSE25JSHBCSS
DSE26JGEBCBB
DSE26JGEBCWW
DSE26JGECCBB
DSE26JGECCWW
DSE26JMEBCES
DSE26JMECCES
DSE26JMEDCES
DSE26JSEBCSS
DSE26JSECCSS
DSE26JSEDCSS
DSF25KGTABG
DSF25KGTBBG
DSF25MGSBBB
DSF25MGSBWW
DSF26DHWABB
DSF26DHWAWW
DSF26DHWCBB
DSF26DHWCWW
DSHF5PGXAEBB
DSHF5PGXAEWW
DSHF5PGXCEBB
DSHF5PGXCEWW
DSHF6VGBBCBB
DSHF6VGBBCWW
DSHF6VGBCCBB
DSHF6VGBCCWW
DSHF9NGYACBB
DSHF9NGYACWW
DSHS5PGXAESS
DSHS5PGXCESS
DSHS6VGBBCSS
DSHS9NGYACSS
DSL26DHWASS
DSL26DHWCSS
DSS25KGRABB
DSS25KGRACC
DSS25KGRAWW
DSS25KGRBBB
DSS25KGRBCC
DSS25KGRBWW
DSS25KGRCBB
DSS25KGRCCC
DSS25KGRCWW
DSS25KGRDBB
DSS25KGRDCC
DSS25KGRDWW
DSS25KGREBB
DSS25KGRECC
DSS25KGREWW
DSS25KGTABB
DSS25KGTAWW
DSS25KGTBBB
DSS25KGTBWW
DSS25KSRASS
DSS25KSRBSS
DSS25KSRCSS
DSS25KSRDSS
DSS25KSRESS
DSS25KSTASS
DSS25KSTBSS
DSS25LGPABB
DSS25LGPACC
DSS25LGPAWW
DSS25LSPABS
DSS25MGSCBB
DSS25MGSCWW
DSS25MSSFSS
DSS25MSSGSS
DSS25MSSHSS
DSS26DHWASS
DSS26DHWCSS
ESF25KGTABB
ESF25KGTACC
ESF25KGTAWW
ESF25KGTBBB
ESF25KGTBCC
ESF25KGTBWW
ESF25LGRABB
ESF25LGRACC
ESF25LGRAWW
ESF25LGRBBB
ESF25LGRBCC
ESF25LGRBWW
ESF25LGRCBB
ESF25LGRCCC
ESF25LGRCWW
ESF25LGRDBB
ESF25LGRDCC
ESF25LGRDWW
ESF25LGREBB
ESF25LGRECC
ESF25LGREWW
ESF25QGWABB
ESF25QGWACC
ESF25QGWAWW
ESHF5MGXBEBB
ESHF5MGXBEWW
ESHF5MGXCEBB
ESHF5MGXCEWW
ESHF5MGXGEBB
ESHF5MGXGEWW
ESHF6PGYAEBB
ESHF6PGYAEWW
ESHF6PGYCEBB
ESHF6PGYCEWW
ESHS5MGXBESS
ESHS5MGXCESS
ESHS5MGXGESS
ESHS6PGYAESS
ESHS6PGYCESS
ESL23XGSBBS
ESL25XGSBBS
ESL25XGSCBS
ESS23SGSASS
ESS23XGSABB
ESS23XGSACC
ESS23XGSAWW
ESS23XGSBBB
ESS23XGSBCC
ESS23XGSBWW
ESS25KSTASS
ESS25KSTBSS
ESS25KSTFSS
ESS25KSTISS
ESS25KSTMSS
ESS25LGPABB
ESS25LGPACC
ESS25LGPAWW
ESS25LSPABS
ESS25LSQASS
ESS25LSRASS
ESS25LSRBSS
ESS25LSRCSS
ESS25LSRDSS
ESS25LSRESS
ESS25QSWASS
ESS25SGSASS
ESS25XGSABB
ESS25XGSACC
ESS25XGSAWW
ESS25XGSBBB
ESS25XGSBCC
ESS25XGSBWW
ESS25XGSCBB
ESS25XGSCCC
ESS25XGSCWW
GCE21IETAFBB
GCE21IETAFWW
GCE21LGTAFBB
GCE21LGTAFNS
GCE21LGTAFSS
GCE21LGTAFWW
GCE21LGTBFBB
GCE21LGTBFNS
GCE21LGTBFSS
GCE21LGTBFWW
GCE21LGWAFBB
GCE21LGWAFNS
GCE21LGWAFSS
GCE21LGWAFWW
GCE21LGWHFBB
GCE21LGWHFSS
GCE21LGWHFWW
GCE21LGWIFBB
GCE21LGWIFSS
GCE21LGWIFWW
GCE21LGYAFSS
GCE21LGYAFWW
GCE21LGYBFSS
GCE21LGYBFWW
GCE21LGYCFSS
GCE21LGYCFWW
GCE21LGYDFSS
GCE21LGYDFWW
GCE21MGTAFBB
GCE21MGTAFSS
GCE21MGTAFWW
GCE21MGTBFBB
GCE21MGTBFSS
Share
View full details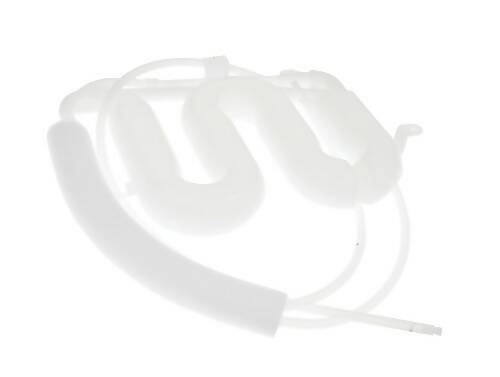 Exact to OEM
Delivered very fast, perfect fit.Happy camper.